In the News - Drier's Meat Market, celebrating 103 YEARS in Three Oaks!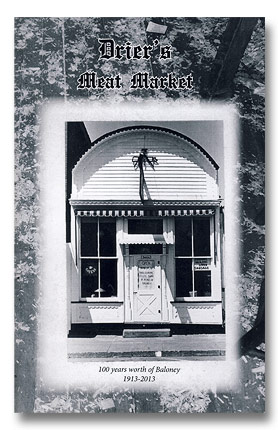 What do the names Carl Sandburg, Larry Hagman, Mayor Daley of Chicago, the Hormel Family, Roger Ebert, Neiman Marcus, and countless others have in common? None other than the Drier's Meat Market in Three Oaks, Michigan.
103 Years in the Making! 45+ pages ... 150+ photos ... Combined with the remarkable history of an iconic Three Oaks Landmark: Drier's Meat Market. Get your copy today! SUPPLIES ARE LIMITED!
---
For more information, visit www.Driers.com listed on our Butcher Shop page.
To learn how you can submit an article to the SWMI Directory, click here.